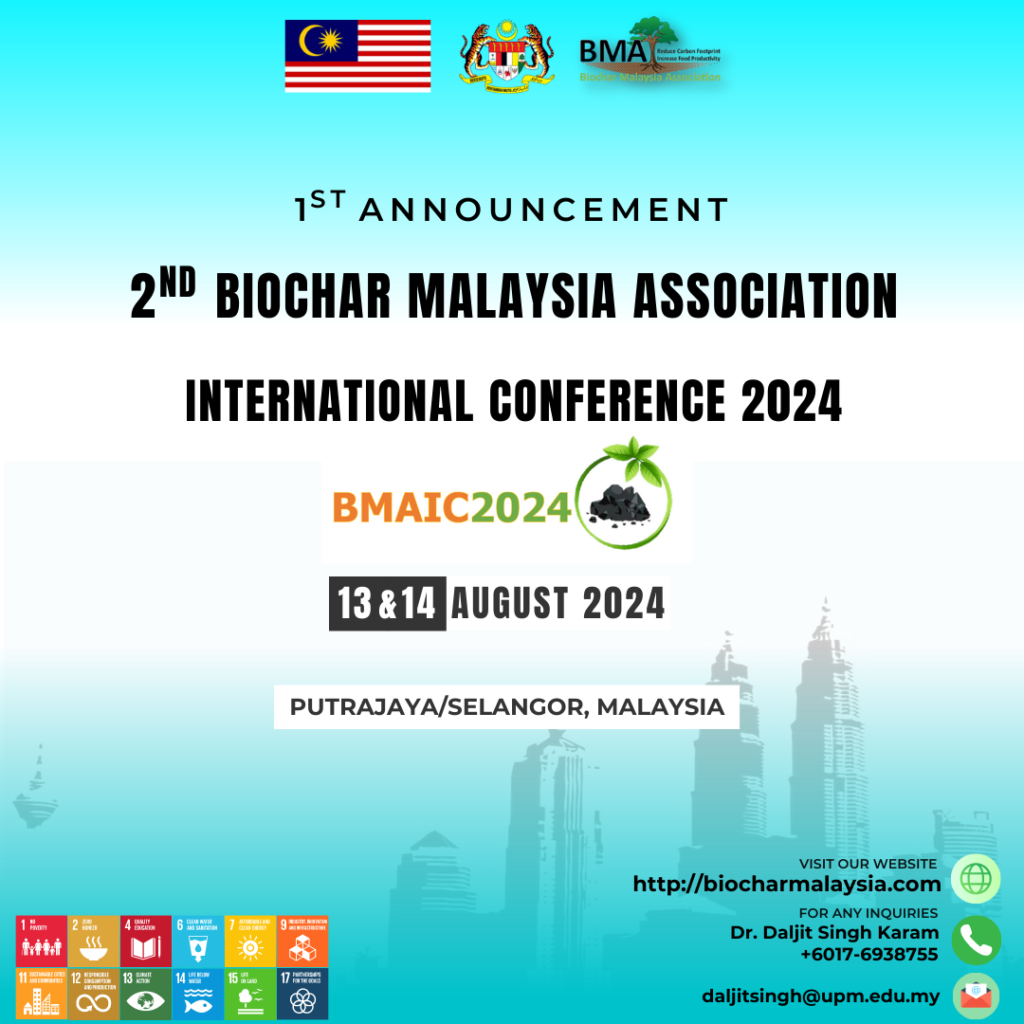 Calling all biochar researchers and practitioners!
The 2nd BIOCHAR MALAYSIA ASSOCIATION INTERNATIONAL CONFERENCE (BMAIC 2024) will be held in Putrajaya/Selangor, Malaysia on August 13-14, 2024.
This conference is a unique opportunity to share your research and ideas with a global audience of biochar experts. We will cover a wide range of topics, including:
Biochar production and processing
Biochar applications in agriculture, forestry, and other sectors
Biochar's role in climate change mitigation and adaptation
Biochar's economic and social benefits
We are also inviting practitioners to share their experiences with biochar use. We are particularly interested in hearing from farmers, foresters, and other stakeholders who have used biochar to improve their land and livelihoods.
The conference will feature plenary talks, keynote presentations, oral and poster presentations, and networking opportunities.
For any inquiries, kindly contact Dr. Daljit Singh Karam at daljitsingh@upm.edu.my.
We look forward to seeing you in Malaysia!